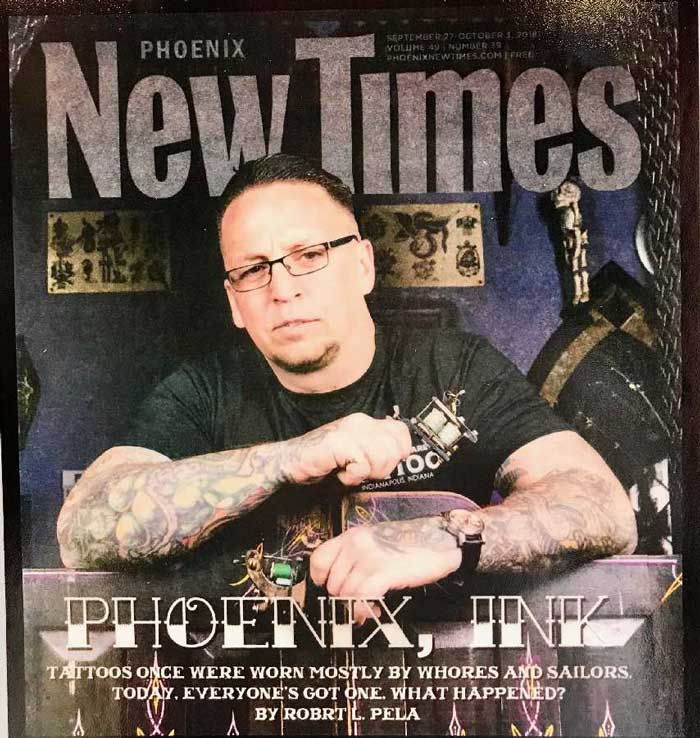 About Harley Goodson
As an award-winning tattoo artist with over twenty years' experience, Harley Goodson's artform ascends to another level. For Harley, each tattoo is a unique experience for the customer, guided by professionalism, detail, compassion, and patience. Whether you're getting your first tattoo, or retouching old work, Harley promotes a family-friendly atmosphere that feels comfortable on your first visit and familiar on subsequent ones.
After two decades of operating award-winning studios in the Phoenix Valley, Harley opened a premier tattoo studio in the heart of Sedona. Called Ascension Tattoo, Harley's new studio caters to residents and visitors of Sedona and the surrounding areas. While still available in Phoenix for custom work, Harley is looking forward to working with clients in a place where he finally feels at home. If you're in the surrounding area, or just passing through, give us a call! Harley would love to meet you.